Archive
Labels


Blog Archive
Author
Highschool Senior
View my complete profile

Saturday, February 12, 2011
Been Lazying around for a long time,got into family and school problem but here i am again writing article
i'm gonna using english from now on since many stuff happen and it's drive me to use english more often count is as practice too~
so enjoy the review then~
Infinite Stratos (IS)
Start Airing:
Jan 7, 2011
Duration:
24 min. per episode
Synopsis :
Japan engineered an armed powered exoskeleton "Infinite Stratos" (IS) and it became the mainstream of weapons. Since only women can operate IS, women dominate the society over men. Orimura Ichika is a 15 year old boy and accidentally touches an IS placed in the IS pilot training school. He is found to be the only man who can operate IS and forced to enter the training school. Ichika's busy school life surrounded by girls has begun.
My Scoring :
10/10
Mecha + Harem = Godlike~!
Best Anime i've ever seen,The Story is well developed,harem element is perfect they almos had all main aspect of harem anime,The Mecha is cool since it's completely mecha musume model and that's what make IS different from other Mecha anime,character desing and CV is great too or should i say Moe da~
You guys should watch this one,you won't regret it nyahahaha~
Posted by

Aoya
at 1:53 PM
No comments:

Thursday, November 11, 2010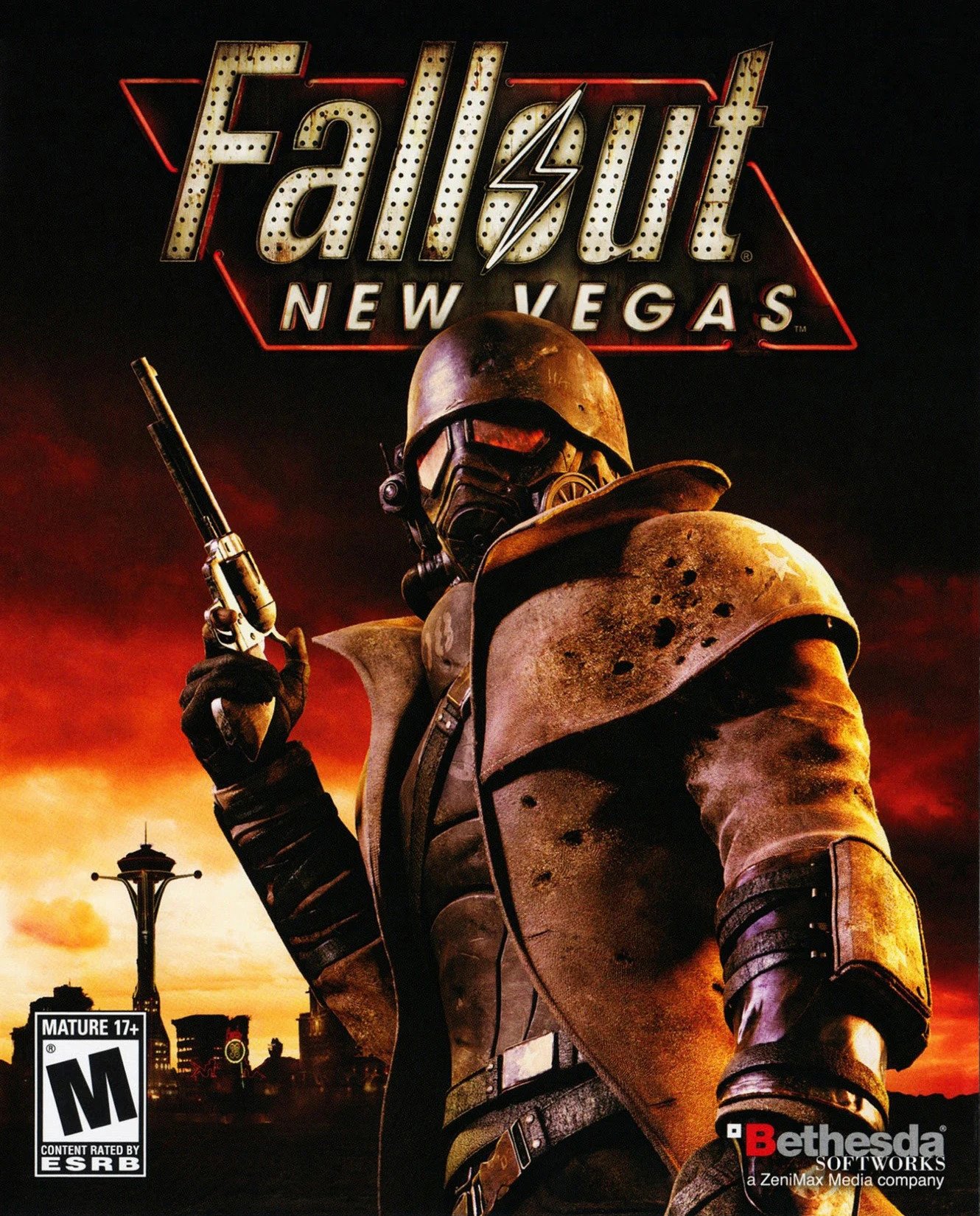 Fallout New Vegas Mengambil setting 4 tahun setelah fallout 3 yang bertempat di Las Vegas Nevada.Las Vegas Diceritakan Masih Berjalan seperti sebelum di jatuhkannya Nuklir ke amerika hanya penampilan luarnya saja yang berbeda,namun las vegas terpecah menjadi beberapa faksi Yakni NCR(New Columbia Republic
),Caesar Leggion's,Great Khan,dll.sepanjang cerita gamer bisa memilih akan mengikuti faksi mana ataupun tidak mengikuti faksi apapun.ini juga akan berpengaruh pada endingnya
Gameplay New Vegas bisa dibilang sama dengan Fallout 3 namun ada mode tambahan yakni "Hardcore Mode"dimana gamer akan mengalami permainan lebih sulit,Hardcore Mode bisa dibilang mirip dengan The Sims Motive dimana gamer harus memenuhi kebutuhan makanan minum,dan tidur Heronya.banyak perubahan juga pada sistem companion dimana kalian bisa mengatur taktik dengan companion apakah jarak jauh,cover,support,dll seperti gambar dibawah
beberapa Cutscene dari gamenya :
System Requirements
:
-OS: Windows XP/Vista/7
-Processor: Intel Pentium 4 @ 2.4 GHz / AMD Athlon XP 2500+
-Memory: 1 Gb
-Hard Drive: 8 Gb free
-Video Memory: 128 Mb
-Video Card: nVidia GeForce 6800 / ATI Radeon X1600
-Sound Card: DirectX Compatible
-DirectX: 9.0c
Posted by

Aoya
at 12:45 PM
No comments:

Runner Up 2 on this season fall 2010 on my List
Ore No Imouto Bercerita tentang Kyousuke Kousaka mempunya adik bernama Kirino, dimana hubungannya dengan adik perempuannya tidak akur alias tidak pernah bersosial sekalipun.lalu suatu hari kyousuke menemuka DVD berisi Galge yang ternyata milik adiknya, Kirino merahasiakan bahwa dirinya adalah seorang otaku dari semua orang karena takut di ejek, dan akibat dvd ini kousaka kyousuke mengetahui kalau adiknya seorang otaku dan mereka berdua merahasiakan hobinya dari orang tuanya.
Seiring Cerita Kyousuke juga membantu Kirino dalam menjalani kehidupannya yang terbagi menjadi dua yaitu sebagai murid penghargaan sekaligus Model dan sebagai Otaku....
My Scoring :
9,5
Cerita yang benar benar unik dan selalu membuat penasaran,dan juga terobosan baru karena otaku dan galge yang biasa ditunjukan untuk laki laki ternyata dimainkan oleh cewek.Tsundere Is The Main Menu for this anime~

Posted by

Aoya
at 12:27 PM
No comments:

Kami Nomi zo Shiru Sekai,yah ni judul ribet amat --a
tapi ini adalah anime Favorit saya di Fall 2010



anime ini bercerita tentang Katsuragi Keima seorang Otaku game dan dijuluki Capturing God di Dunia Game Galge maupun eroge,dia bisa menaklukan semua Heroine yang ada pada game hingga suatu hari ia mendapat surat yang ternyata kontrack dengan setan untuk menangkap "loose Soul" yang kabur dari neraka.namun untuk menangkapnya Keima harus mumbuat wanita yg dirasuki jatuh cinta kepadanya.dalam misinya keima ditemani oleh asistennya bernama
elcea de lute irma
yang dikirim dari new Hell untuk membantunya menangkap "loose Soul"


My Scoring :
10 (masterpiece!)
Cerita yang unik dan humor yang sangat bagus,bisa dibilang ini adalah perpaduan dunia nyata dan dunia eroge.ceritanya benar benar orisinil kalian wajib mencoba anime ini atau pun manganya.selain itu kalian juga akan menemukan banyak parody di anime.Teknik Penangkapan Yang Unik dan hanya bisa ditemukan di eroge.



Posted by

Aoya
at 10:51 AM
1 comment: